Restorative Dentistry in Spring Valley, CA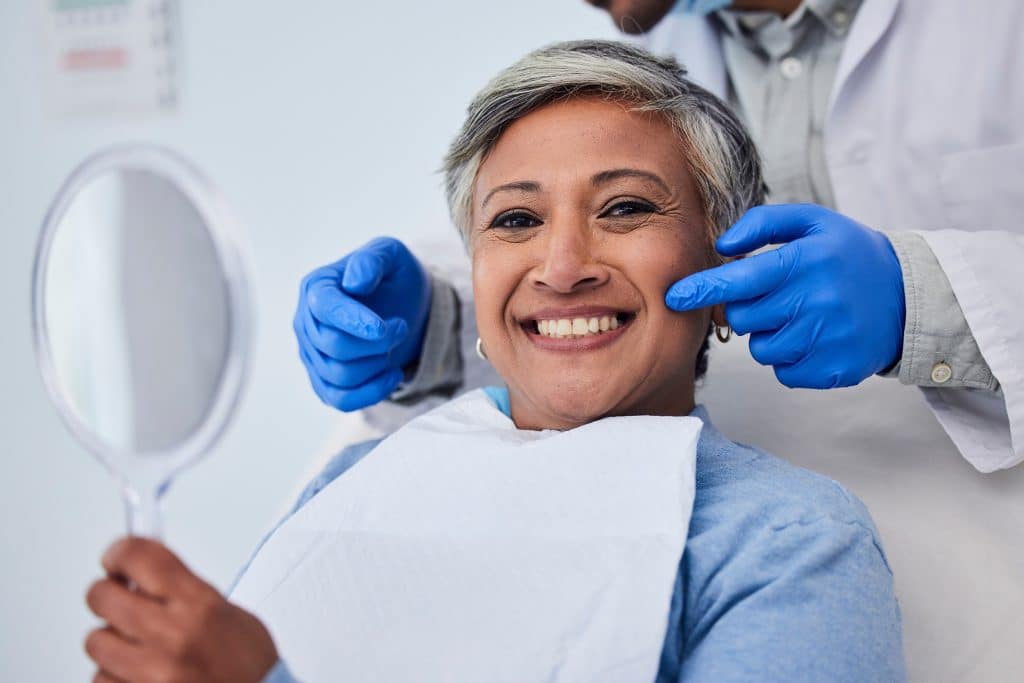 Welcome to Spring Valley Dental Care, where we understand the significance of restorative dentistry in maintaining and enhancing your oral health. Our expert team is dedicated to providing top-notch restorative dental services in Spring Valley, CA. Whether you're dealing with tooth decay, damage, or missing teeth, our expert team is here to restore your smile's functionality, beauty, and confidence.
What is Restorative Dental Care?
Restorative dentistry is the specialized branch of dental care focused on repairing and restoring the health, function, and aesthetics of teeth that have been damaged, decayed, or lost. Through procedures like dental fillings, crowns, bridges, and implants, restorative dentistry aims to bring back the natural strength, appearance, and overall well-being of a patient's smile, improving both oral health and quality of life.
Benefits of Restorative Dentistry
Our tailored treatments not only restore functionality but also enhance the aesthetics of your smile. Experience improved chewing, renewed self-assurance, and a lasting investment in your overall well-being through our expert restorative dental procedures.
Restorative Dental Procedures at Spring Valley Dental Care
Tooth-Colored Fillings: Our tooth-colored fillings blend seamlessly with your natural teeth, providing a discreet and effective solution for cavity treatment.
Dentures: Experience the comfort and confidence of a complete smile with our custom-made dentures tailored to fit your unique needs.
Dental Crowns: From enhancing aesthetics to restoring strength, our dental crowns offer versatile solutions for damaged or weakened teeth.
Dental Bridges: Regain your smile's symmetry and function by bridging the gap between missing teeth with our meticulously crafted dental bridges.
Why Choose Spring Valley Dental Care for Restorative Dentistry?
Personalized Treatment Plans: We believe in individualized solutions. Our team collaborates closely with you to create treatment plans that align with your goals, preferences, and, most importantly, your dental health needs.
Comfortable and Relaxing Environment: Dental anxiety? Not here. Experience dental care in a soothing and comfortable atmosphere where your well-being is our utmost priority.
Patient Testimonials: Our track record speaks volumes. Satisfied patients highlight our unwavering commitment to excellence in restorative dentistry, showcasing the transformative power of our treatments.
Contact Us and Schedule Your Consultation
Are you ready to embark on your journey toward a revitalized smile? Contact Spring Valley Dental Care today to schedule your consultation. Our Spring Valley, CA, location offers easy accessibility, and our friendly staff is eager to assist you.
Visit us and rediscover the joy of a confident, functional, and radiant smile. Your oral health transformation begins with us.