Emergency Dentistry in Spring Valley, CA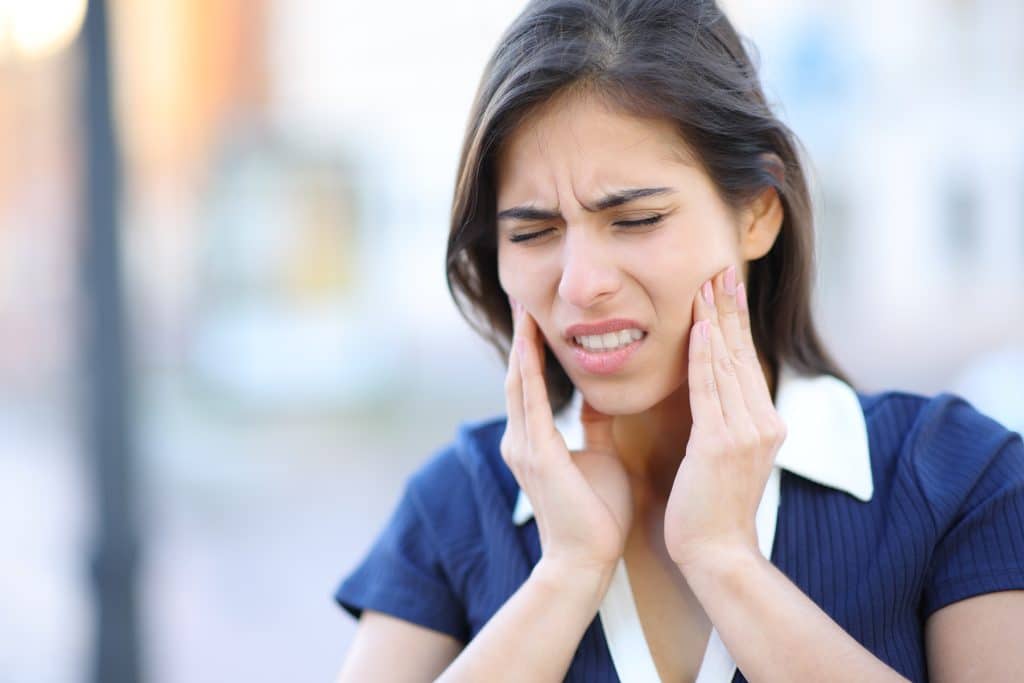 Dental emergencies are more common than you might think. From sudden toothaches to chipped or knocked-out teeth, these situations can arise unexpectedly. Immediate dental care is essential when dealing with dental emergencies. Delaying treatment can worsen pain, increase complications, and potential long-term damage. Our team at Spring Valley Dental Care is well-equipped to address a wide range of urgent dental concerns.
What Qualifies as a Dental Emergency?
Understanding when to seek immediate dental care is important for maintaining oral health and well-being. Dental emergencies can vary in severity, but they all require prompt attention to prevent further complications. Common dental emergencies include:
Cracked tooth: Cracked or broken teeth can expose sensitive nerves and lead to pain and infection. Seek immediate care to assess the extent of the damage and prevent further issues.
Severe toothache: Persistent, intense toothaches can indicate underlying issues, such as infections or dental abscesses, which require immediate treatment.
Abscessed gums: Pain, swelling, and a pimple-like bump on the gums can be signs of an oral infection. These require immediate attention to prevent the infection from spreading.
Knocked-out or loose tooth: If a tooth is knocked out due to an accident or injury, it's essential to see an emergency dentist within the first hour to increase the chances of successful re-implantation.
Gum or soft tissue injuries: Any injury that causes bleeding, swelling, or damage to the gums or soft tissues inside your mouth should be addressed urgently.
What Should I Do If I Have a Dental Emergency?
When a tooth emergency unfolds, timely action can make all the difference. Here's what you should do:
For a severe toothache or cracked tooth, rinse your mouth with warm water and apply a cold compress to the affected area.
If a tooth has been knocked out, gently rinse it without touching the roots and try placing it back in the socket or keep it moist in milk.
Call Spring Valley Dental Care, your emergency dentist, to schedule an emergency dentist appointment.
How Can I Find An Emergency Dentist?
Locating urgent dental care in times of need is crucial. At Spring Valley Dental Care, scheduling an emergency dentist visit is a breeze – simply book online or call our emergency dental clinic for immediate assistance.
Is Emergency Dental Care Expensive?
The cost of emergency dental care can vary based on the treatment required. However, we strive to provide affordable emergency dental services and accept various insurance plans. Contact us to understand more about the costs and financial arrangements.
How Can I Relieve Pain Before Seeing An Emergency Dentist?
Before reaching our emergency dental offices, you can:
Apply a cold compress to the affected area.
Take over-the-counter pain relievers (avoid aspirin if there's bleeding).
Rinse your mouth with warm salt water.
Emergency Dental Care in Spring Valley, CA
At Spring Valley Dental Care, our team's prime objective is to provide prompt and professional emergency dental services to the residents of Spring Valley, CA. Whether it's a sudden toothache or a dental urgent care need arising from a cracked tooth, our doors are open.
Don't let dental pain linger. Contact Spring Valley Dental Care, your reliable emergency dental clinic, for urgent dental care. Schedule your emergency dentist appointment online or call us for immediate attention to your dental emergency care needs.