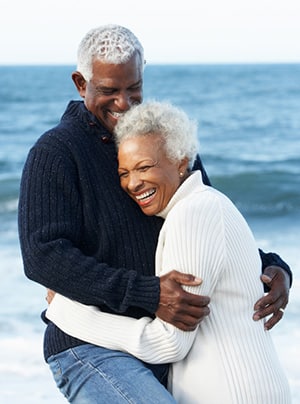 Have you ever seen someone with a fantastic smile with teeth that all "match" and look uniform and pretty? While it may be that this person got their splendid smile from birth, most people aren't that lucky. And sometimes, no matter how beautiful your smile is, sometimes teeth get damaged or cracked because of an injury. No matter what the cause, if you have a tooth or teeth that are keeping you from having the smile of your dreams, one of the fantastic solutions to this is dental veneers. And you can receive them right here in Spring Valley from cosmetic dentist Dr. Hazzaa Yahya.
What are dental veneers?
Dental veneers, or sometimes called porcelain veneers, are thin "covers" bonded to your teeth. They are usually made of porcelain and even though they are very thin, they are durable and strong. They are formed to fit your teeth, but even out any issues. Because a tooth veneer is so thin, it is translucent and picks up the color of your natural tooth underneath, so it doesn't look like you have one odd, off-color tooth in the middle of your smile. However, if you are getting your front teeth all covered with dental veneers, if you want your smile a little whiter, you can choose porcelain veneers that are a little lighter so your smile is a little lighter, too.
What are the advantages of getting a tooth veneer or porcelain veneers?
A tooth veneer looks, feels, and functions just like your natural tooth.
Patients are not usually intolerant to the porcelain veneers' material.
Porcelain veneers are stain resistant.
The color of a tooth veneer can be selected such that can make a particularly darker tooth lighter and match the rest of your smile.
Porcelain veneers are a far more conservative approach to improving the aesthetics of your smile. A tooth veneer doesn't require the more extensive treatment required with a dental crown.
If you are looking to complete your smile, a tooth veneer or porcelain veneers may be an excellent option. Call us in Spring Valley, CA today or fill out an appointment request form. We want to see you have the smile of your dreams!